Order medicines online and get them delivered at your doorsteps!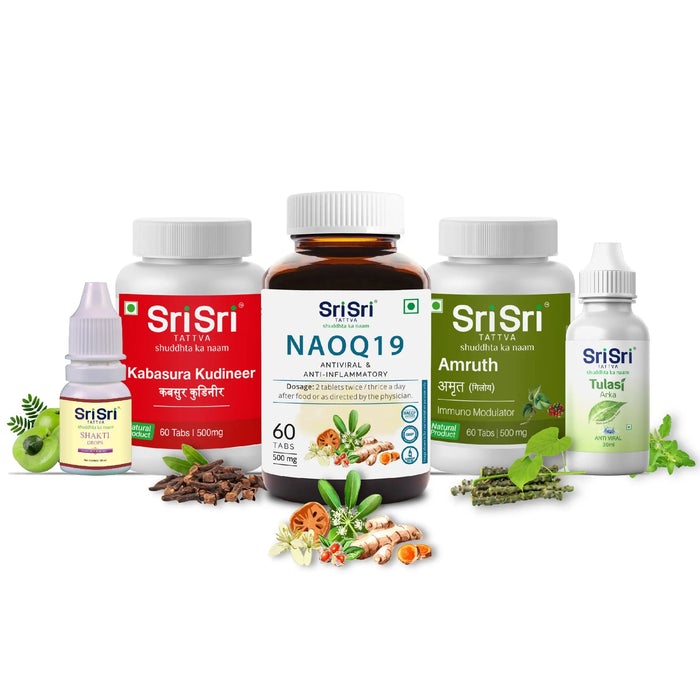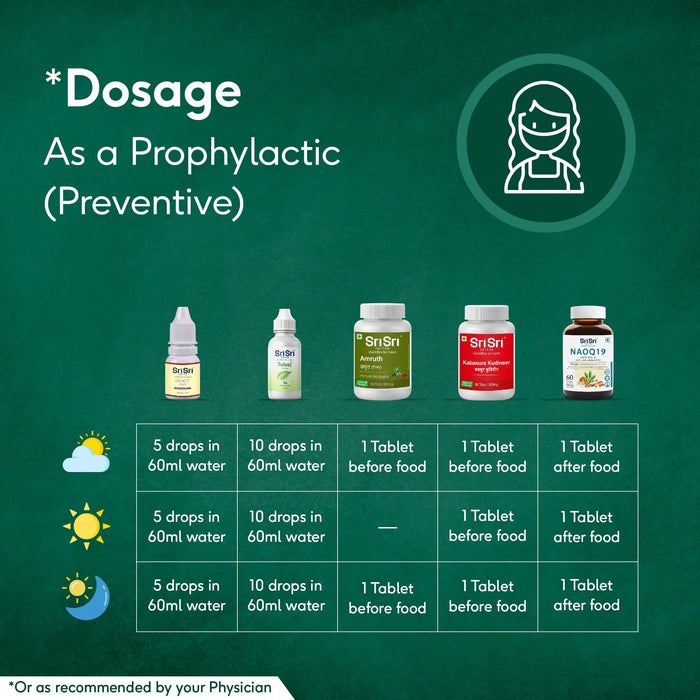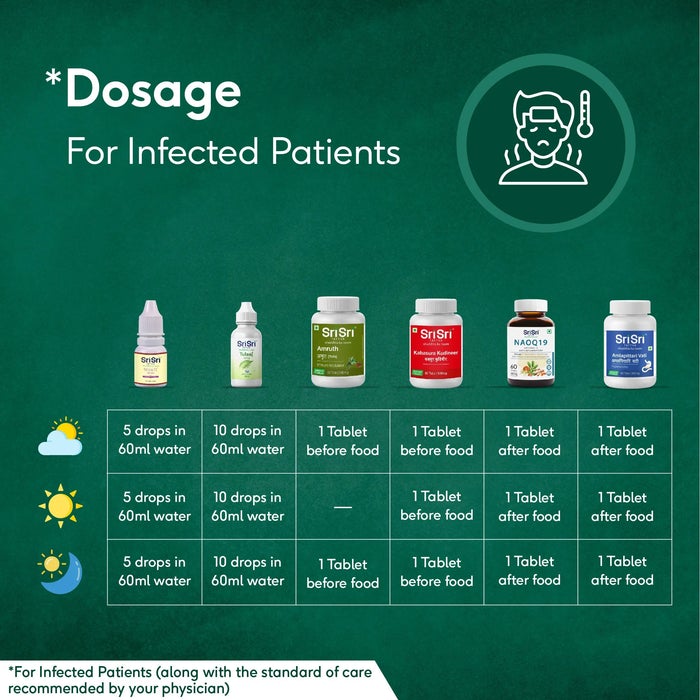 A perfect kit to build, enhance & strengthen immunity with a combination of Ayurvedic proprietary medicine and immunity boosters. The kit aids in respiratory disorders and helps to rejuvenate the system. 
A blend of 19 Powerful ingredients, it works as an effective prophylactic against chronic viral infections.
Sri Sri Tattva's NAOQ19 (NF2) is a blend of ancient Ayurvedic ingredients & their extracts that help enhance & strengthen the immune system, help in respiratory disorders & rejuvenate the system. It helps in conditions like fever, cold & cough, COPD, Laryngitis, Pharyngitis, breathing difficulty & shortness of breath, headache, loss of taste & smell, body ache & joint pain, tiredness.
A potent and pure formulation, Sri Sri Tattva Shakti Drops help strengthen immunity and take care of your all round wellness through the year. A blend of eight invaluable Organic herbs, it is an excellent rejuvenator and helps build one's immunity greatly. 
Tulasi Arka is pure water extract of Certified Organic Tulasi. Tulasi has potent anti microbial and anti oxidant properties. It supports the respiratory system and helps build immunity.
Amruth popularly known as 'Divine Nectar' has multiple health benefits. It boosts immunity and acts as rejuvenating agent. It eliminates toxins, destroys disease causing pathogens and combats various infections.
A traditional formulation used by Siddha practitioners for effectively managing chronic respiratory ailments, flu and cold. This herbal formulation helps in relieving symptoms associated with respiratory health including severe phlegm, dry and wet cough and fever. 
Welcome to Sri Sri Ayurveda Hospital's online pharmacy. Please fill out the form below to share relevant details regarding your requirement of medicines. Our team will get in touch with you soon regarding the order confirmation, shipment and payment details.