Sri Sri College of Ayurvedic Science and Research Hospital, popularly known as Sri Sri Ayurveda Hospital is an ISO:9001, ISO:22000 certified and NABH accredited hospital administered by Sri Sri Ravi Shankar Vidhya Mandir Trust, Bengaluru. We are a super speciality Ayurveda hospital, set up to usher the concept of bringing a holistic approach to treatments and therapies. It encompasses addressing the issues of body, mind and soul to maximize results. Our highly trained doctors treat modern-day ailments and lifestyle health issues as well as prevent diseases through proven techniques. We are dedicated to providing quality healthcare to all, with a perfect blend of advanced diagnostic facilities combined with classical Ayurveda and naturopathy for general wellness and critical health conditions.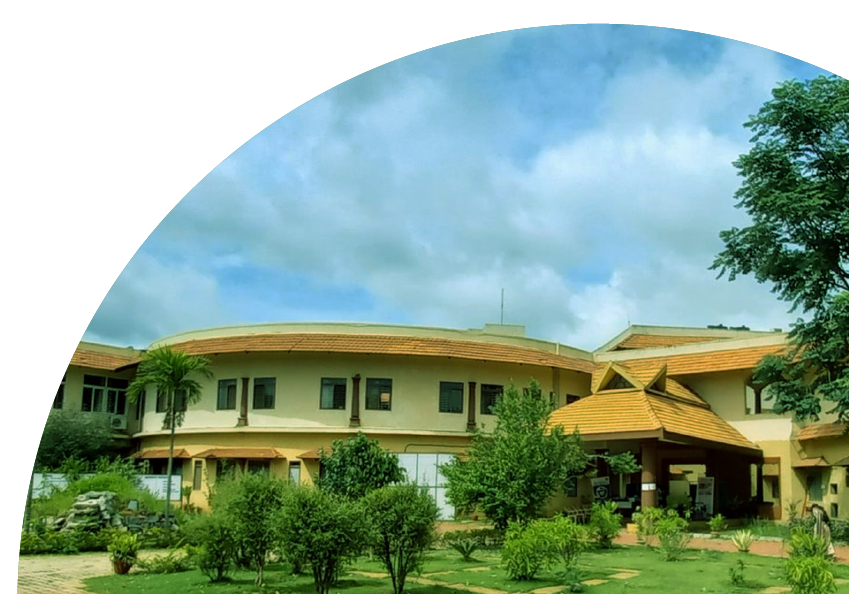 Restore your health and well-being in the pristine lap of mother nature
We will be the health care leader known for holistic and integrated approach to wellness through commitment to excellence, innovative care and operating at the highest level of personal and business integrity
We aim to be the first-choice hospital for patients, physicians and employees, globally, by providing value-based, quality medical care through a blend of ancient wisdom and modern facilities.
We will constantly reinvent our approach to changing customer's needs and offer state of the art, patient centered services that extends beyond physical cures to encompass dimensions of mind, body and spirit.
Serving the needy through free medical camps and educating the masses through health awareness programs to improve the status of health and quality of life.
Ensuring comprehensive, need-based infrastructure and facilities to meet the total requirements of the patients.
Widen the reach by providing and promoting Ayurveda health care across the globe. Offer comprehensive Ayurveda health care to all the classes of people.
Ensure availability of highly qualified and experienced Doctors and skilled support staff for effective delivery of medical health care.
Facilities at our hospital

268 Beds
with variety of choices of accommodation facilities available for a comfortable stay at the hospital during the treatment.

X-Ray, ECG, USG
X-Ray, ECG, Ultrasonography facility at our hospital give us an edge when it comes to case-to-case treatment options.

Diagnostic Lab
Providing quality diagnostics in our laboratory which is integrated with auto analyzers for accurate results.

Panchakarma Theaters
We have 37 panchakarma theaters with traditional equipment and modern facilities.

Operation Theaters
We have 2 full-fledged major operation theaters with monitoring devices for numerous surgical interventions.

Naturopathy Care
Our naturopathy center offers more than 20 different tired and tested result-driven offerings for overall wellbeing.

Free Consultation
Nadi Pariksha & consultation is given free of cost in our specialty ayurveda OPDs & Special privilege for BPL card holders.

Online Consultation
The online consultation facility in our hospital allows you to consult our specialists from any part of the world with ease.

24/7 Emergency
We have 24/7 ambulance services, ventilators facility, pharmacy, and casualty care facilities for emergencies.
Spread over 1 lakh square feet area, Sri Sri Ayurveda Hospital provides different category of rooms ranging from affordable general wards to premium grade suits for you to have a comfortable stay at our hospital.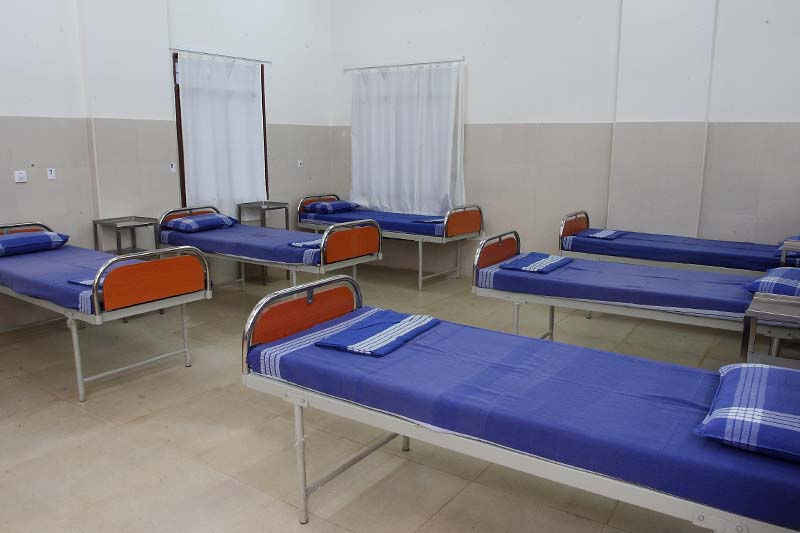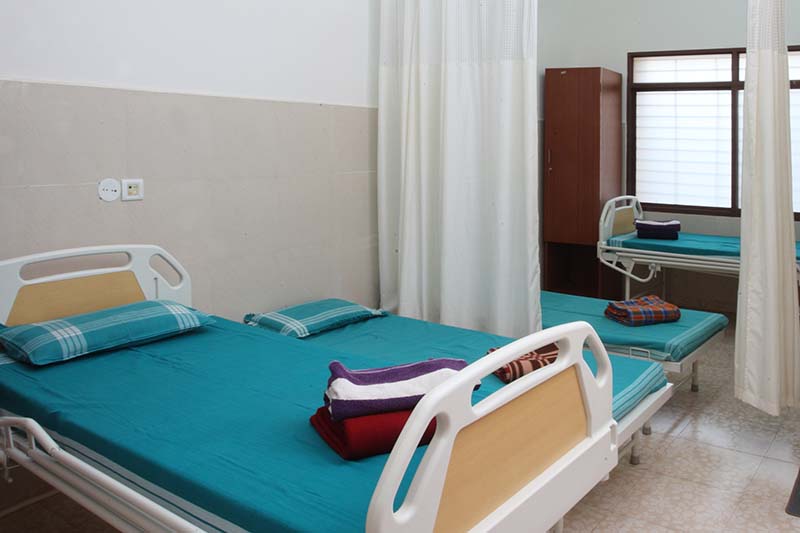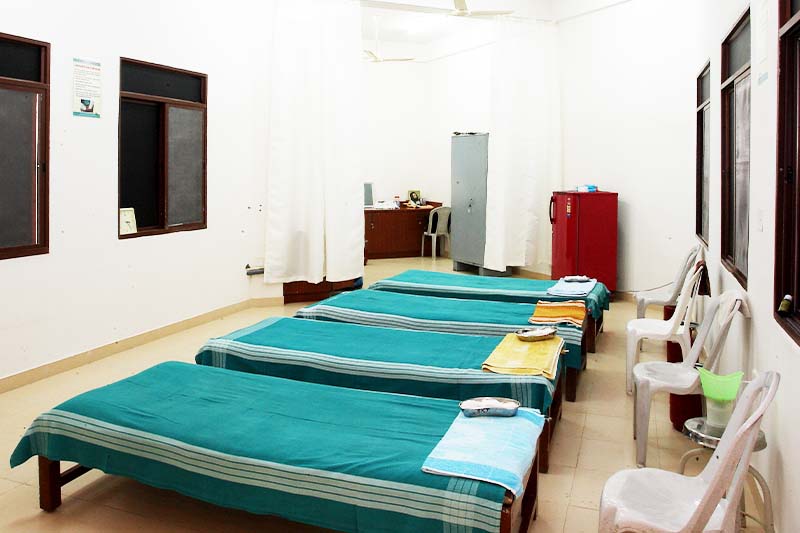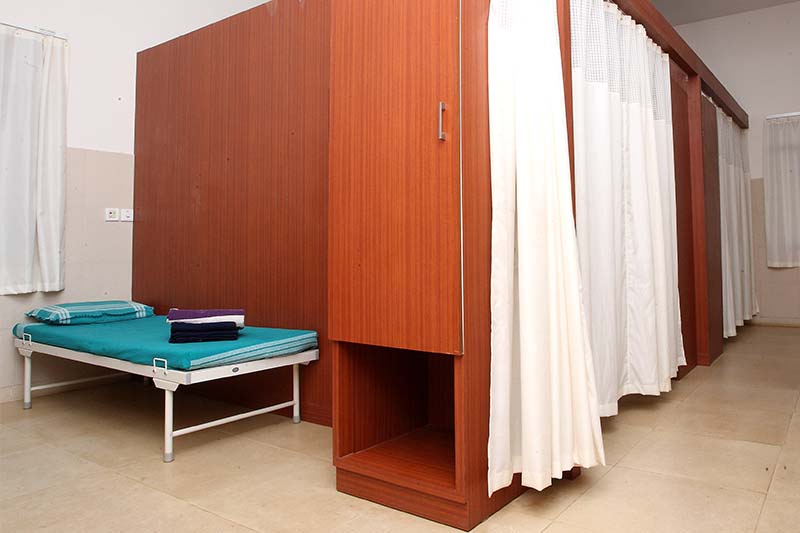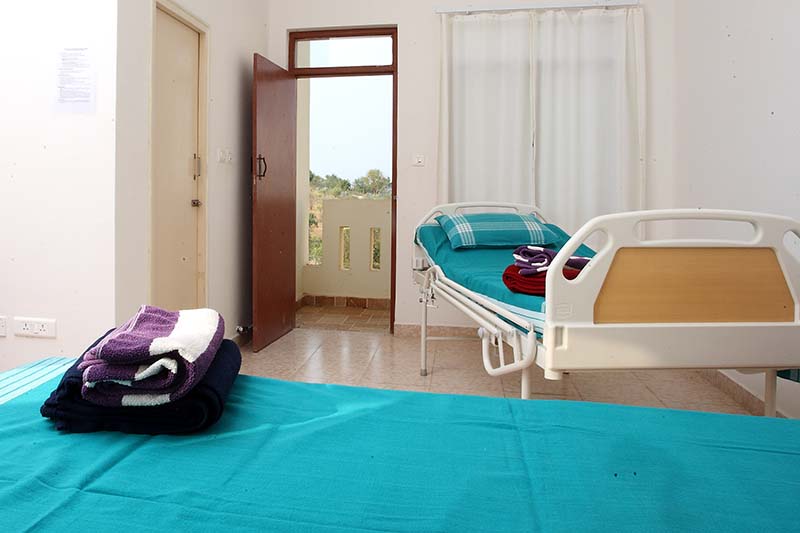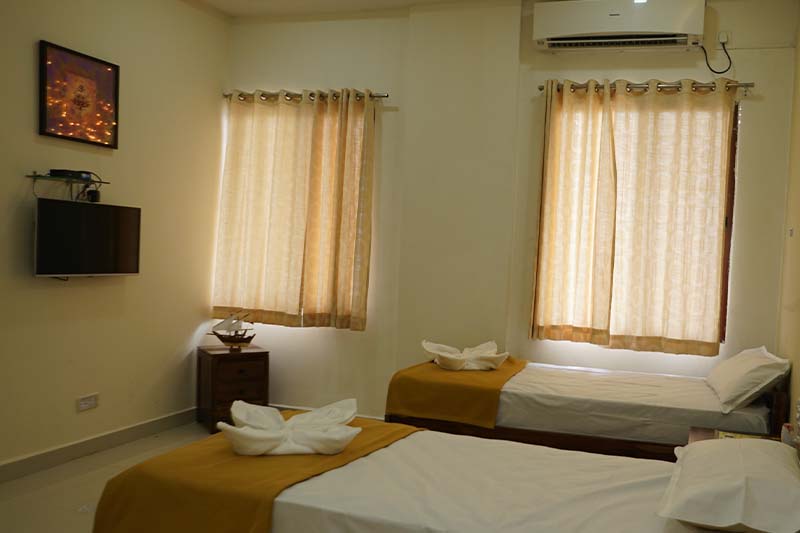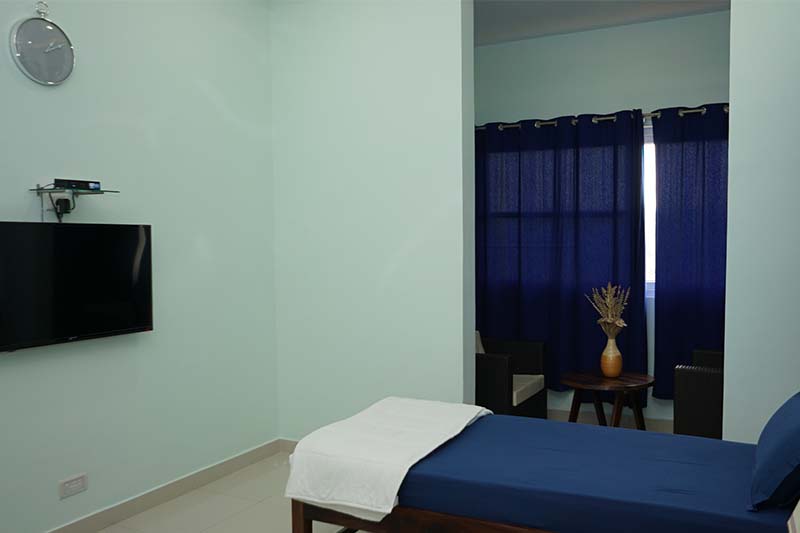 Cashless Insurance Partners



The practice of Ayurveda can truly enhance the quality of your life.
According to Ayurveda, life or existence is not a rigid compartment, but a harmonious flow. Even the five elements (earth, water, air, ether and fire) of which the whole universe is made of, are not tight compartments of defined objects. They flow into one another. Each of the elements contains the other four. The subtlest element in us is space, which the mind is made up of, and the grossest is the earth element, which our bones, marrow, the skin and the structure are made of.
This is further divided into three Doshas — Vata, Pitta and Kapha. This is a way to understand our physiology, its characteristics and its reflections on the mind. When an illness arises, it comes first in the thought form, the subtlest aspect, then the sound form, and then the light form, which is in the aura. It is only then that the illness manifests in the body. Simple symptoms arise in the fluid form, which can be eradicated, and then it manifests in the grossest form, where it needs medication. But with the practice of Ayurveda, the illness can be nipped in the bud.
– Gurudev Sri Sri Ravi Shankar
Promote and spread the knowledge of Ayurveda all around the world by nurturing good Physicians, Surgeons, Research Scholars, Ayurvedic Medicine Manufacturers & Academicians, to be highly efficient and enable them to serve larger audience. With continuous endeavour, we provide a platform for in-depth learning and development in the field of Ayurveda by reviving the roots of the age-old science through modern scientific research. We also offer comprehensive Ayurvedic healthcare to people across all walks of life. We offer quality standards that includes excellent infrastructure with highly qualified and experienced faculty of experts, skilled support staff for the effective delivery of holistic forms of natural wellness.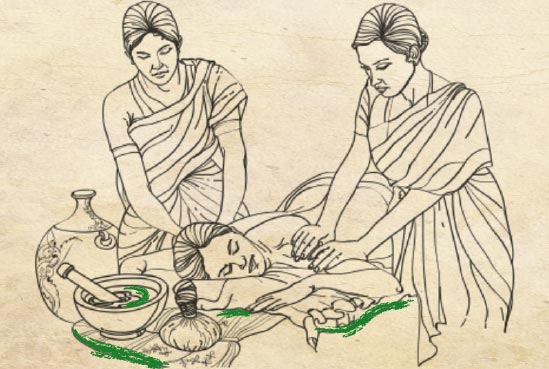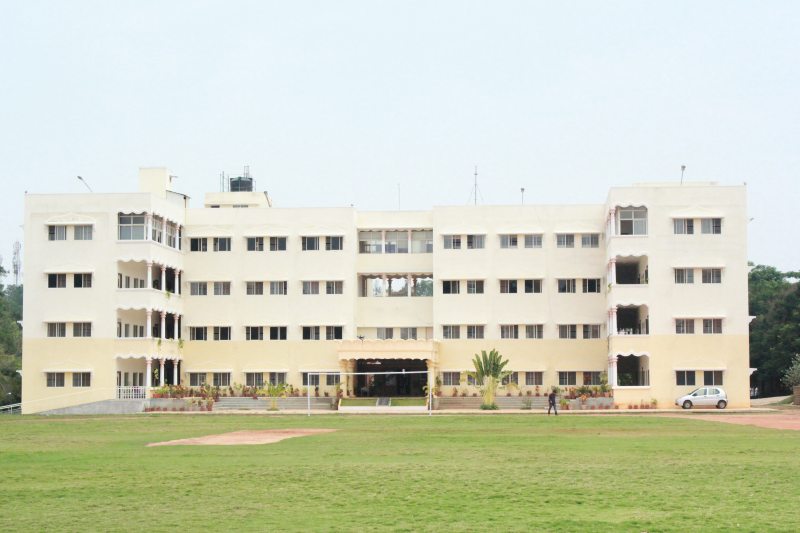 Sri Sri College of Ayurvedic
Science and Research.
Sri Sri College of Ayurvedic Science and Research (SSCASR) is an ISO 9001:2008 certified institution which was established in the year 2004-05 under the guidance of Gurudev Sri Sri Ravishankar to provide a platform for higher learning and development in the field of Ayurveda.
Our OPDs are open everyday from 9:30 am to 6:30 pm. At Sri Sri Ayurveda Hospital, we also offer online consultation and tele-consultation service.