Bringing authentic Ayurveda for contemporary needs
Nurturing health & wellness through a holistic-approach which blends classical Ayurvedic science with modern facilities.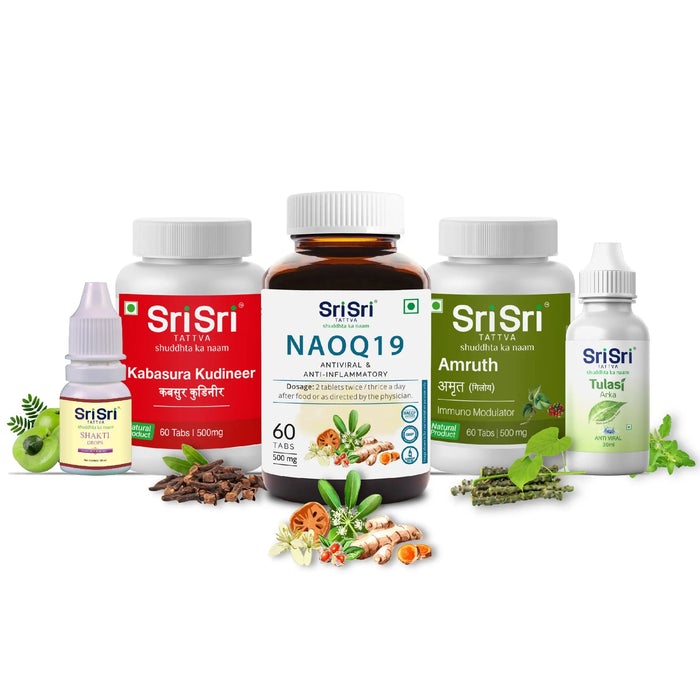 A perfect kit to build, enhance & strengthen immunity with a combination of Ayurvedic proprietary medicine and immunity boosters. The kit aids in respiratory disorders and helps to rejuvenate the system. 
A blend of 19 Powerful ingredients, it works as an effective prophylactic against chronic viral infections.
Sri Sri Tattva's NAOQ19 (NF2) is a blend of ancient Ayurvedic ingredients & their extracts that help enhance & strengthen the immune system, help in respiratory disorders & rejuvenate the system. It helps in conditions like fever, cold & cough, COPD, Laryngitis, Pharyngitis, breathing difficulty & shortness of breath, headache, loss of taste & smell, body ache & joint pain, tiredness.
A potent and pure formulation, Sri Sri Tattva Shakti Drops help strengthen immunity and take care of your all round wellness through the year. A blend of eight invaluable Organic herbs, it is an excellent rejuvenator and helps build one's immunity greatly. 
Tulasi Arka is pure water extract of Certified Organic Tulasi. Tulasi has potent anti microbial and anti oxidant properties. It supports the respiratory system and helps build immunity.
Amruth popularly known as 'Divine Nectar' has multiple health benefits. It boosts immunity and acts as rejuvenating agent. It eliminates toxins, destroys disease causing pathogens and combats various infections.
A traditional formulation used by Siddha practitioners for effectively managing chronic respiratory ailments, flu and cold. This herbal formulation helps in relieving symptoms associated with respiratory health including severe phlegm, dry and wet cough and fever. 
Result-oriented Treatments for Sustaining and Restoring Good health
Sri Sri Ayurveda Hospital is a multispecialty Ayurvedic Hospital, which is ISO:9001 certified, ISO:22000 certified and NABH accredited, located in Bangalore, India. The hospital is truly world-class with modern state of the art diagnostic facilities that offers 268 beds for patients, consulted by highly experienced doctors and attended with the support of our trained and proficient staff. Through our holistic approach of Ayurveda, Naturopathy, therapeutic Yoga and modern medicine, we offer end-to-end personalized treatments, therapies and health regimes that are time-tested for preventive and curative healthcare. The hospital is part of the Sri Sri College of Ayurvedic Science and Research Center, an initiative of Sri Sri Ravi Shankar Vidya Mandir Trust.
"Health is not a mere absence of disease. It is a dynamic expression of Life."
– Gurudev Sri Sri Ravi Shankar
Sri Sri Ayurveda Hospital assures to provide quality healthcare that are accessible and cost effective. Our primary advocates are those patients and guests, who have experienced the process of healthcare at our facility.
Experience holistic wellness at Sri Sri Ayurveda Hospital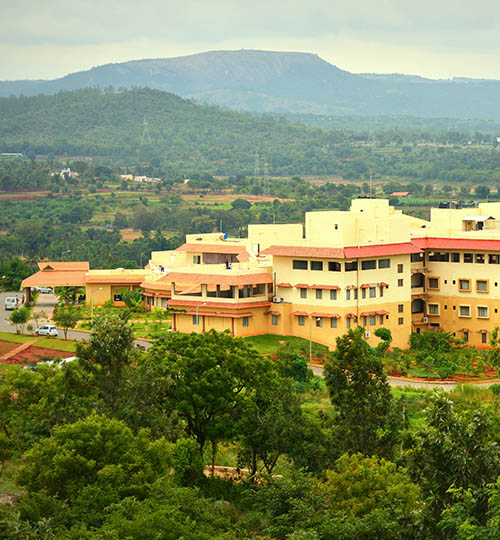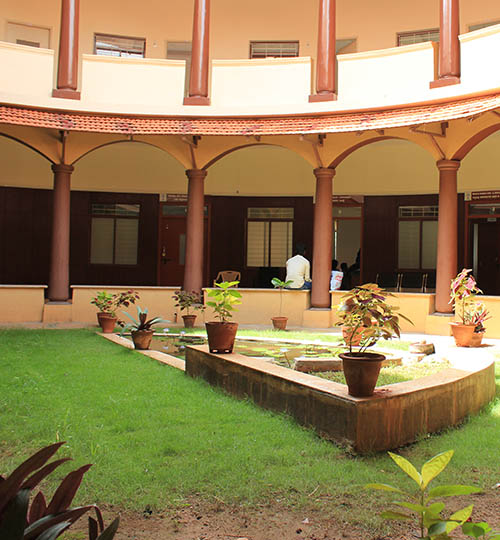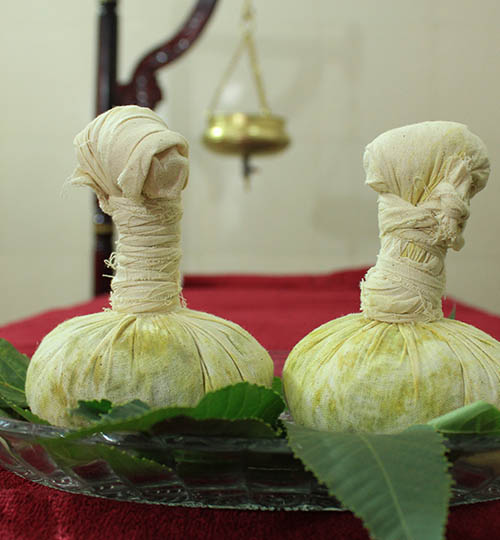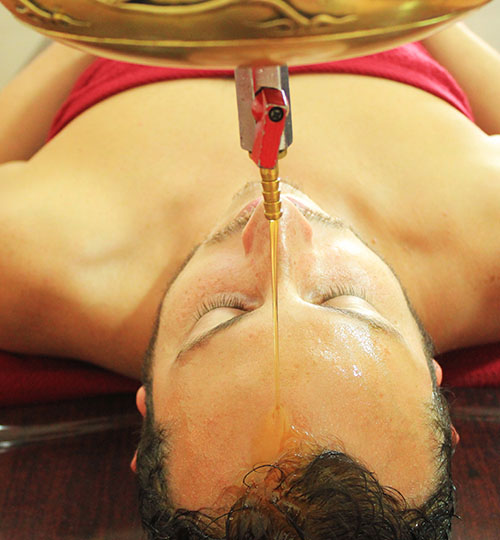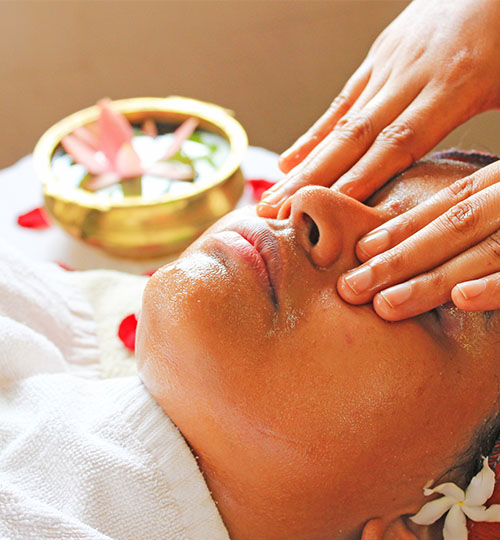 Our OPDs are open everyday from 9:30 am to 6:30 pm. At Sri Sri Ayurveda Hospital, we also offer online consultation and tele-consultation service.