Yoga therapy is a type of therapy that uses yoga postures, breathing exercises, meditation, and guided imagery to improve mental and physical health. The holistic focus of yoga therapy encourages the integration of mind, body, and spirit. Modern yoga therapy covers a broad range of therapeutic modalities, incorporating elements from both physical therapy and psychotherapy.
Yoga therapy is a growing field and scientific evidence has begun to emphasize its efficacy. It is used to treat existing mental and physical health issues, but can also be used as a self-care strategy for prevention and maintenance.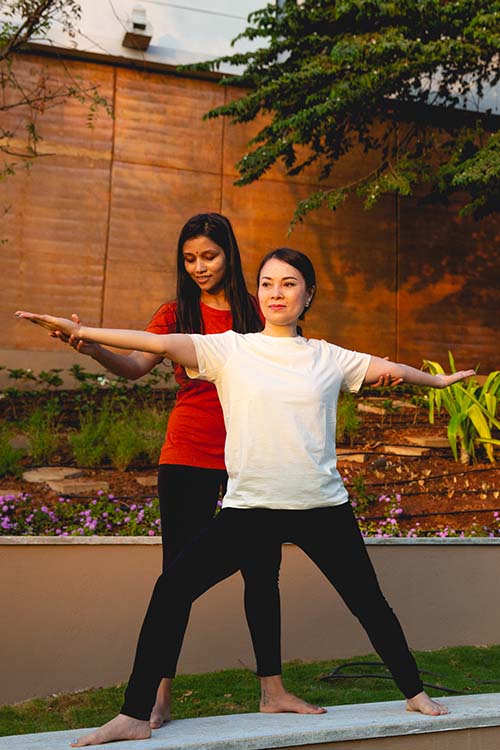 What can one expect from Yoga Therapy?
When a person decides to initiate yoga therapy, the therapist will first conduct an initial assessment. This assessment is designed to do the following:
Once the treatment plan is established in this first consultation, the frequency of sessions is agreed upon and sessions are scheduled. From this point, therapy sessions will most likely include the following components:
Sign-up for online yoga therapy
Jitendra Kishora
Yogacharya (Certified Yoga Therapist)
M.Sc in Yoga, Expert in Yogic practice, Yogic counselling and Therapeutic Yoga with more than 23 years of experience in Yoga and over 10 years of experience in treating medical conditions and promotion of general well-being through Yoga Therapy.