Covid-19 Home Care Package
Bringing holistic forms of Ayurveda, Naturopathy, Yoga Therapy and mental wellness to protect you and your family from Covid-19.
Protect you and your family with Sri Sri Ayurveda Hospital's Covid-19 Home Care Packages for preventive care, home isolation support and post covid-19 rehabilitation care.  Bringing together combinations of authentic forms of Ayurveda, Naturopathy, Yoga Therapy and Mental Wellness, our Covid-19 Home Care Packages are meticulously designed to enable easy access to our holistic forms of medical practices, natural forms of immunity building techniques and tools which are proven to be helping millions around the world fight the odds during the pandemic.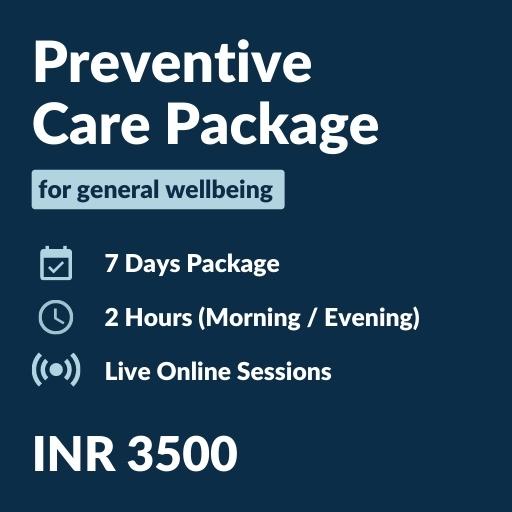 7 Days Covid-19 Home Care Package exclusively formulated for those who are not affected, but looking for guidance and support in building immunity and enhancing body's defense mechanism to fight the virus. Live online sessions with our health care experts who can help you easily sail through the challenging times.
If you are tested positive for Covid-19, do not panic! At Sri Sri Ayurveda Hospital we have brought together home isolation support package for Low-risk patients with mild or asymptomatic conditions. Get consultation support and instant immune boosters from our expert ayurveda doctors, naturopaths and yoga therapists.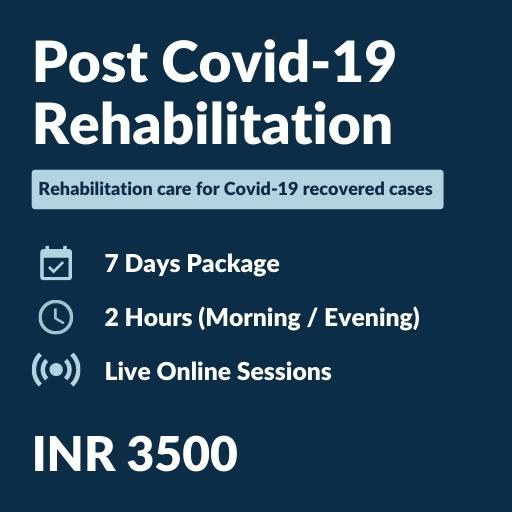 Post Covid-19 Rehabilitation
The early recuperation period must be managed well to recover fully from COVID-19. Our Post COVID-19 Rehabilitation care is a 7 days package where one can join online and experience the powerful combination of Ayurveda, Naturopathy and Yoga therapy with mental wellness sessions to regain overall good health.
Note: Home Isolation Support package is only for cases with low-risk, mild and asymptomatic patients. In case of high risk, we request you to consult the doctors in nearest hospital providing support for Covid-19 cases. Contact government of India's toll free number 1075 for emergency.
Discover the power of breathing exercises!
Over 70 independent studies conducted in four continents and published in peer review journals have demonstrated a comprehensive range of benefits from practicing the Sudarshan Kriya and related breathing exercises taught in The Art of Living's online meditation and breath workshop. This powerful breathing technique is offered in all our covid-19 home care packages.  
Some of the key benefits of Sudarshan Kriya: 

HBOT as supportive strategy to improve oxygenation.
Hyperbaric Oxygen Therapy
Hyperbaric Oxygen Therapy is one of the pathbreaking technology which has been proposed as a supportive strategy to improve oxygenation in COVID-19 patients, in one of the recent article published on Indian Journal of Anaesthesia. At Sri Sri Ayurveda Hospital, we offer HBOT as one of the support service for post covid-19 rehabilitation care and preventive care requirements.
HBOT is known to increase tissue oxygenation by increasing the amount of dissolved oxygen in plasma.


It helps in rapid relief of hypoxia related symptoms, increased microcirculation, increased appetite, relief from headache and improvement in overall wellbeing of Covid-19 patients.
NOTE: Currently the HBOT facility in Sri Sri Ayurveda Hospital is open only for preventive care and post covid-19 rehabilitation care requirements of people in Bangalore.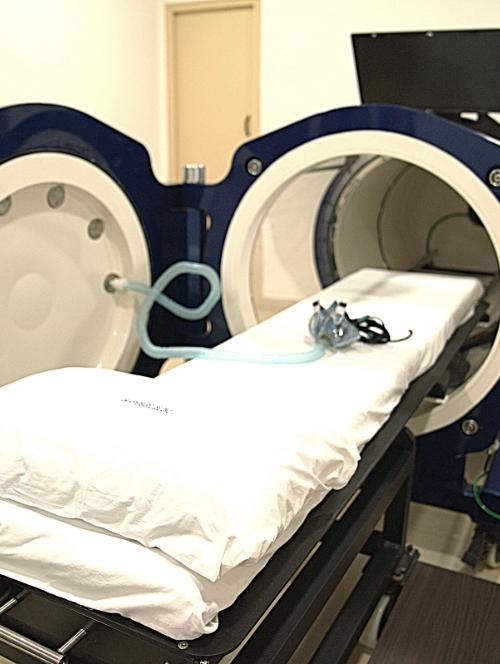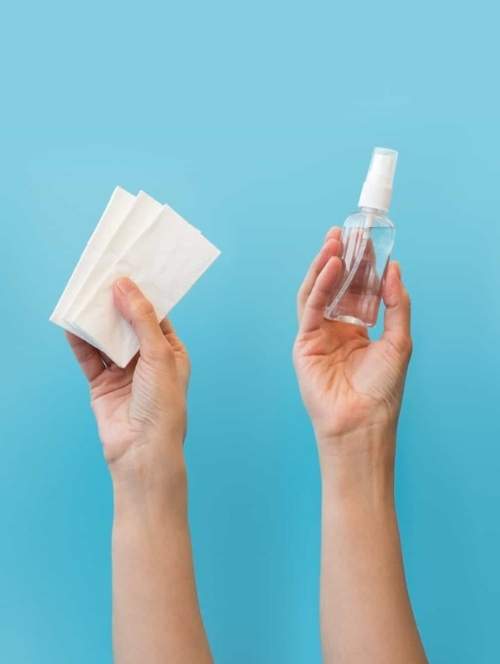 Free Home Delivery by Sri Sri Ayuvreda Hospital
and any other Ayurveda medicines as prescribed by your doctor.
Sign-up for Sri Sri Ayurveda Hospital's Covid-19 Home Care Package